After importing a route to ride using the GPS Root website or the GPS Ally App, or creating a new route from the GPS Ally app Route Builder, you can send the navigation file to the GPS for use in navigating.
Starting a Navigation Route on Your GPS Unit
Open your GPS Ally+ app, and make sure you're connected to your GPS.

Go to the the Navigation tab
| | |
| --- | --- |
| iPhone | Android |
The menu will appear next on iPhone, but for Android you will need to click on the the 3-dot menu at the top right. Select Saved Routes.
Select the route you want to ride from your imported routes. You can import a TCX or GPX navigation file to your GPS Root account at www.gpsroot.com, or through the Lezyne Ally+ app.
TIP: Select the Sync or Download Arrows to download the routes to the app for use without data connection. The phone icon means the app is stored locally, instead of just in the cloud on GPS Root.
To start the route you selected, tap Go.
The ride will begin transferring to the GPS.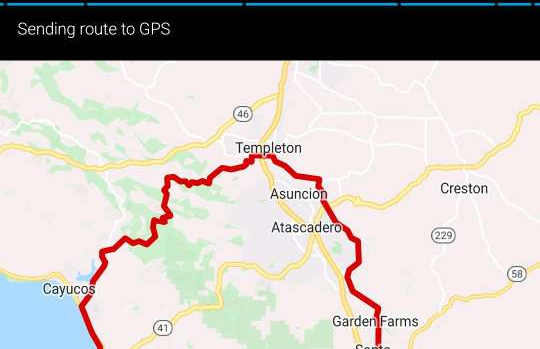 When the ride is finished uploading, the route will be on the screen, and the Route will be shown on the GPS unit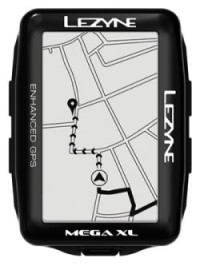 Navigating to the Start Point of a Navigation Route
If you are a significant distance from the start point of the navigation route you have selected, the Ally+ app will ask if you would like directions to the start of the route.
You can have the Ally+ app provide you turn-by-turn directions to the route's start point by selecting YES.

If you select NO, then the main route will be sent to the GPS device, and it will just show you as Off Route until you arrive to the route start.
If you select YES, the app will generate directions to the route start point, similar to when you create navigation routes in the GPS Ally+ App. You can select from a few different routing profiles that may provide a better route for you by selecting Next Route Option.

When you are ready, select GO.
The Ally+ app will generate the route, send it to the GPS, and will confirm with the navigation screen showing two different line colors in the app.

You will need to keep the Phone and GPS connected until you reach the route start point.
If you have any questions or problems starting a navigation route, please submit a request for help from our Support Team.