Looking to have your calls, texts or emails displayed on your GPS screen while riding? Follow these steps to get your phone notifications connected with the GPS.
App Settings
Start by opening your Lezyne Ally v2 app and navigate to the More tab.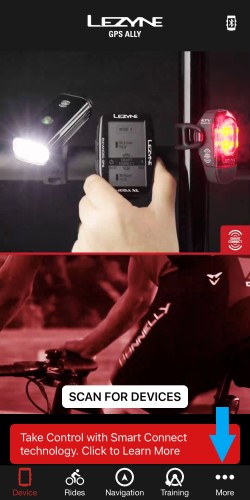 Select App Settings.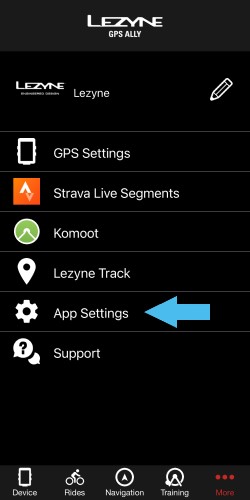 Toggle Notifications on to the right.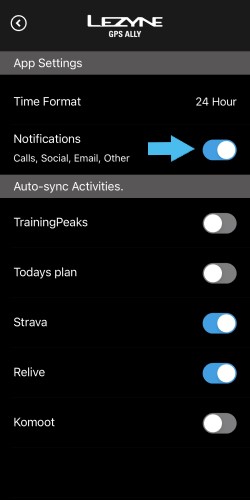 Clicking the Notification setting opens up the menu allowing which notifications you would like displayed.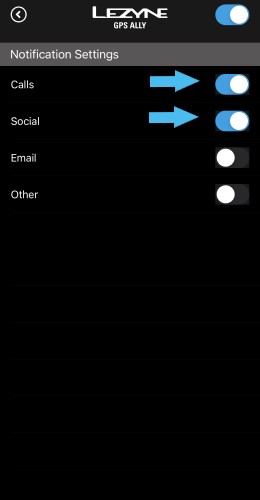 It's not clear exactly which apps Apple separates into which of these categories. That might take some experimentation on your part to make sure you're getting exactly the notifications that you'd like.
Your Phone's Settings
Lets hop into your iPhone settings to allow the Notifications.
Scroll down and select Notifications.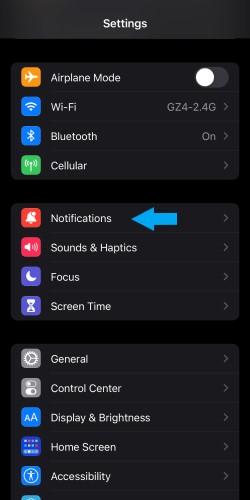 Here you will see all of your apps. Select the apps you want to receive notifications from.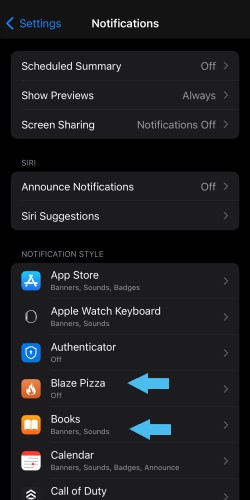 Once in the Notifications menu, toggle Allow Notifications to the right. The Lock Screen, Notification Center, and Banners options all need to be selected. Make sure and set Banner Style to Persistent.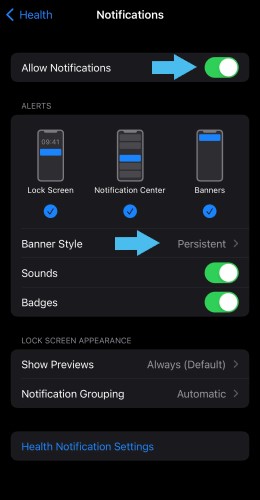 Still not receiving notification on the GPS? Check out this phone pairing article.
Note: Your phone does have to be locked for the text to come through. The phone only sends the notification to the GPS device if it thinks you haven't seen it.