We occasionally get asked if our lights fit aero-handlebars. The answer is yes!
When you're putting the light on, remove the cradle and turn the strap 90 degrees to make it easier.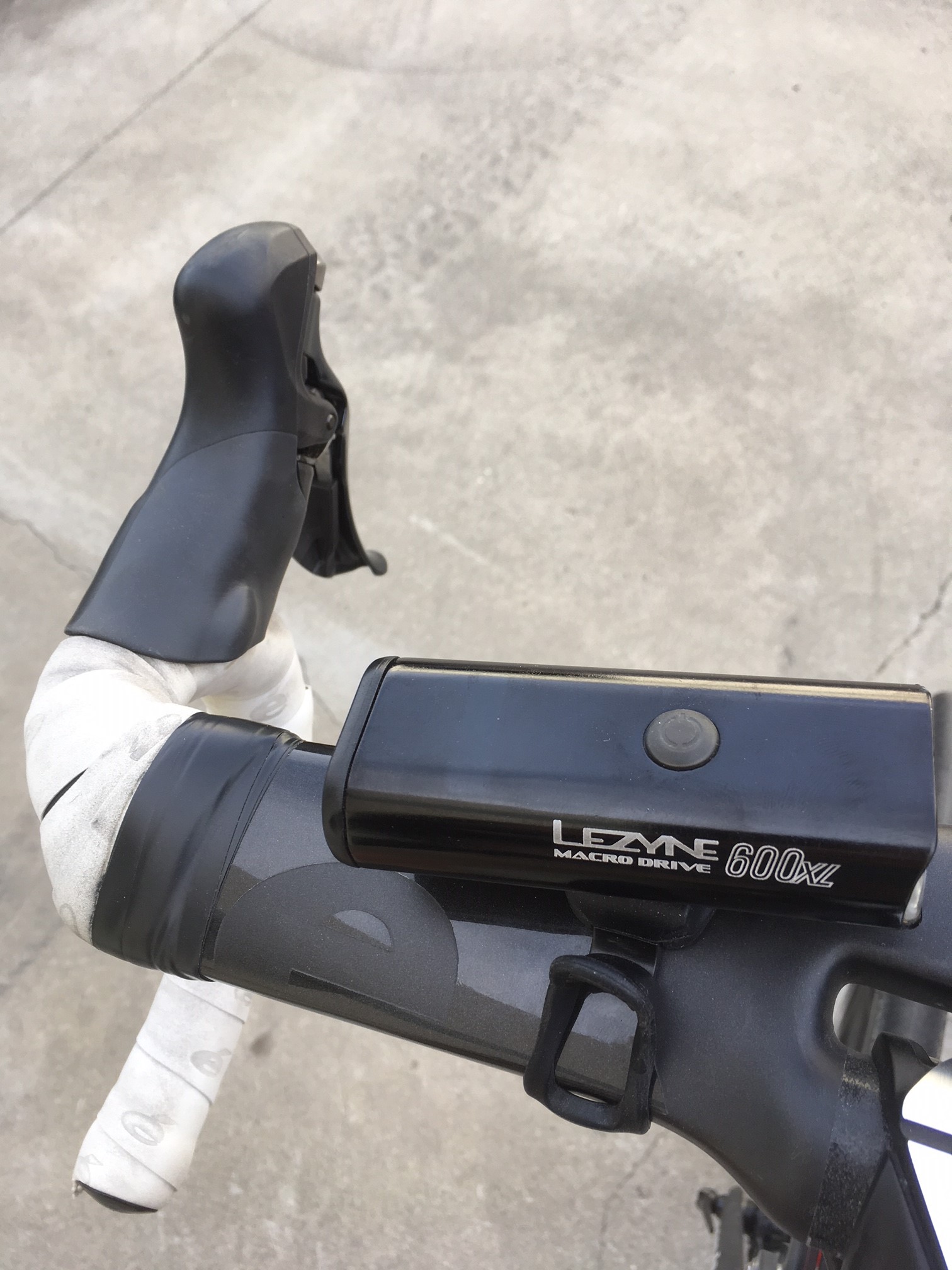 Once installed, straighten the light and slide it forward to the front edge of the bar.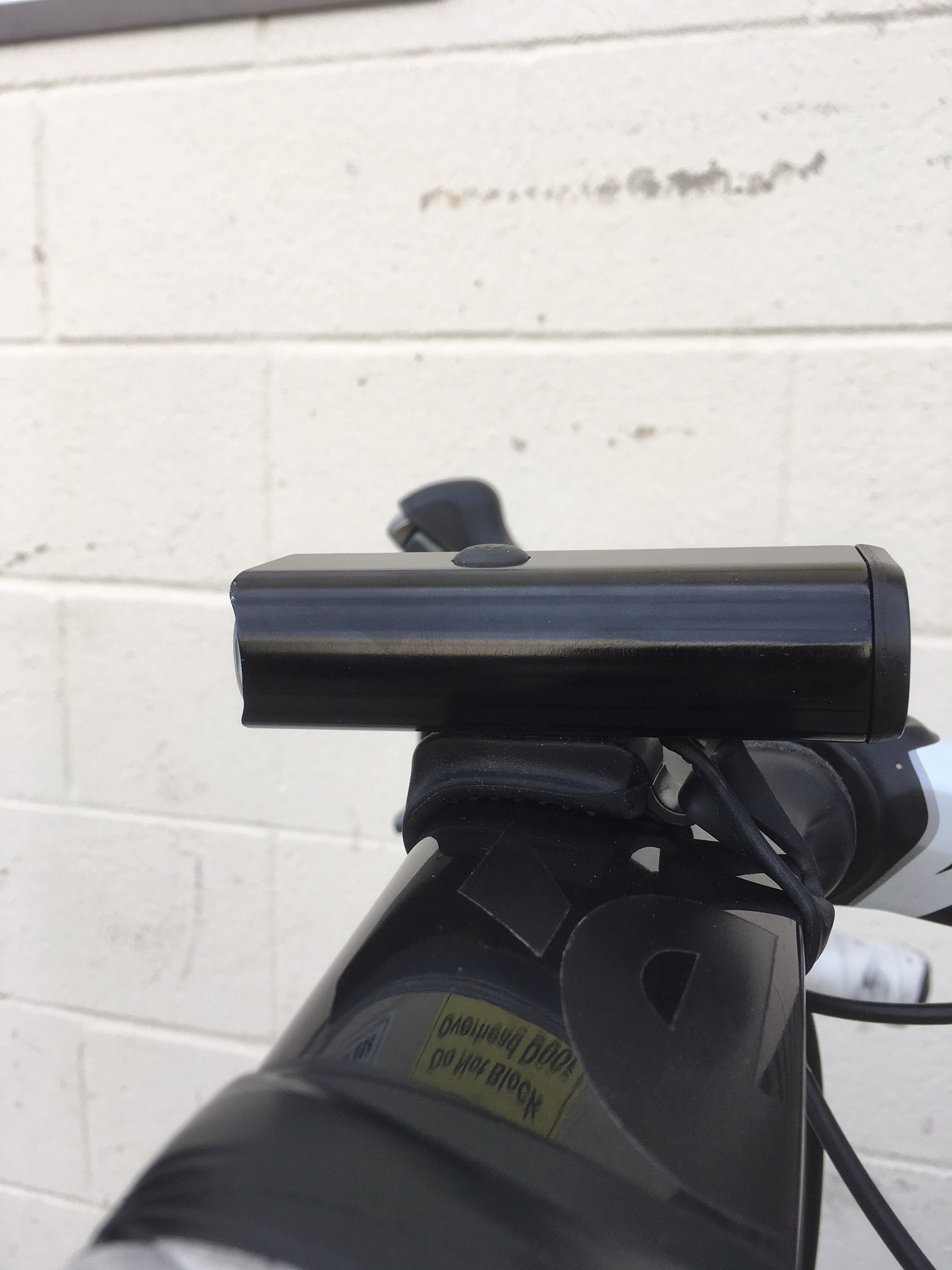 These bars belong to our communications director who (of course) rides with our lights. The circumference of the bar there is 5.82 inches or 148 mm. It doesn't get much wider than that!