Our offline mapping offers options to hone the type of route your app creates for you. You can now select Mountain Bike, Commuter Bike, Road Bike, Easy Ride, Shortest, or Hiking as seen below.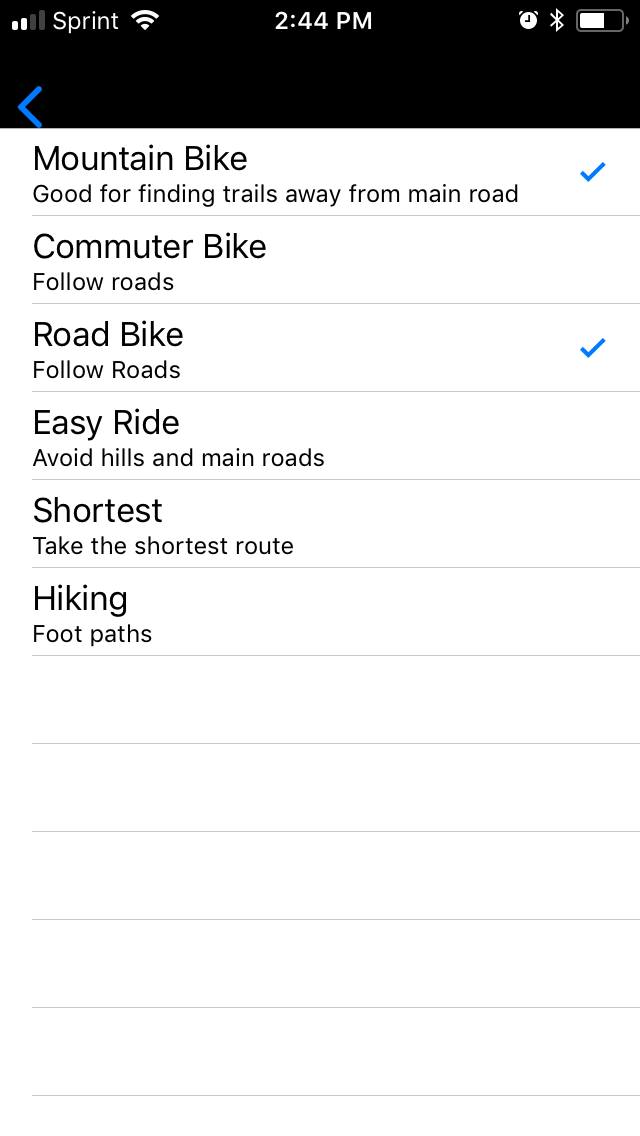 You can access this by...
Selecting Navigate/Navigation.
In the Android app, select the three dots in the upper right corner. In the iPhone app, select the small cog in the upper left corner.
Select Offline Maps.
Toggle Offline Routing Preferred to on.
In the upper right corner, select Profiles.
Then select the profiles you'd like the app to use when building a route. When you back out of that screen, it will remember your preferences.