Nowadays it is not uncommon for riders to have multiple bikes, all having their own set of sensors. To avoid having to re-pair the sensors each time a different bike is ridden, the option to have Multiple Bike Profiles was added.
1. Once your phone and device are paired, go to your More tab.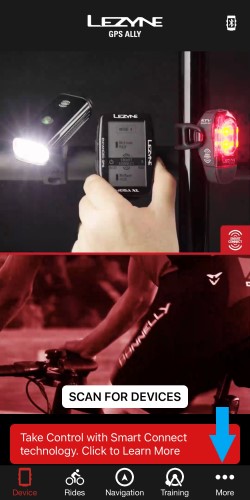 2. Select GPS Settings.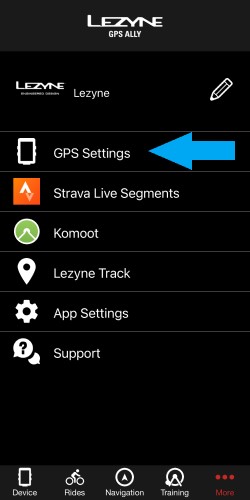 3. Select Bike and Screen setup.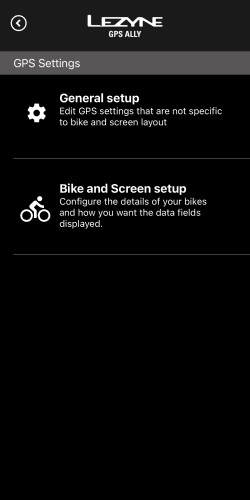 Once here, you can either edit your current bike profile or add additional profiles. Once each bike profile is created, you can pair the sensors used on each bike. That can be sensors only used on that bike or, as in the case with heart rate, a sensor that's used with all the bikes.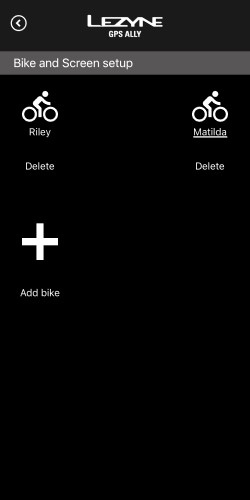 Here's a video that goes through the process as well. Note that the video is now out of date and our devices no longer require a pairing code.