You can download Offline Maps to your Mega XL, Mega C, and Super Pro GPS devices using the GPS Ally+ app, or from www.gpsroot.com.
While there is a limit to the size map you can generate, you can load multiple maps to your GPS device to cover as much area as needed. You can even exchange the maps between the Ally+ app and GPS device as needed. The only limitation is the space on the device that maps share with your other files.
Downloading Offline Maps from GPS Root
Log into your GPS Root account at www.gpsroot.com, and from your Dashboard, click on Offline Maps.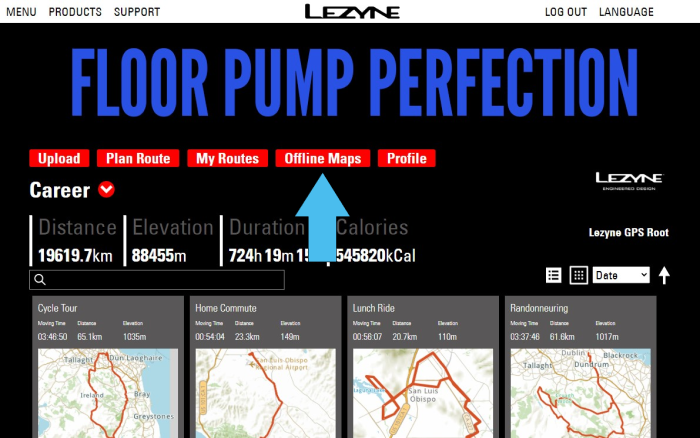 You can use the green square to select the map tile you would like to download. Once you've selected your desired map, select START. The size of the area selected and the density of the roads in that area will affect the time it takes to generate your file.
There are some steps you can take to help manage multiple Offline Map tiles.
Once it is done generating the file, a DOWNLOAD button will appear where the START button was. Click on this to download the map file to your computer. You will need to select the location, or it will download to wherever you've designated your downloads to be saved automatically.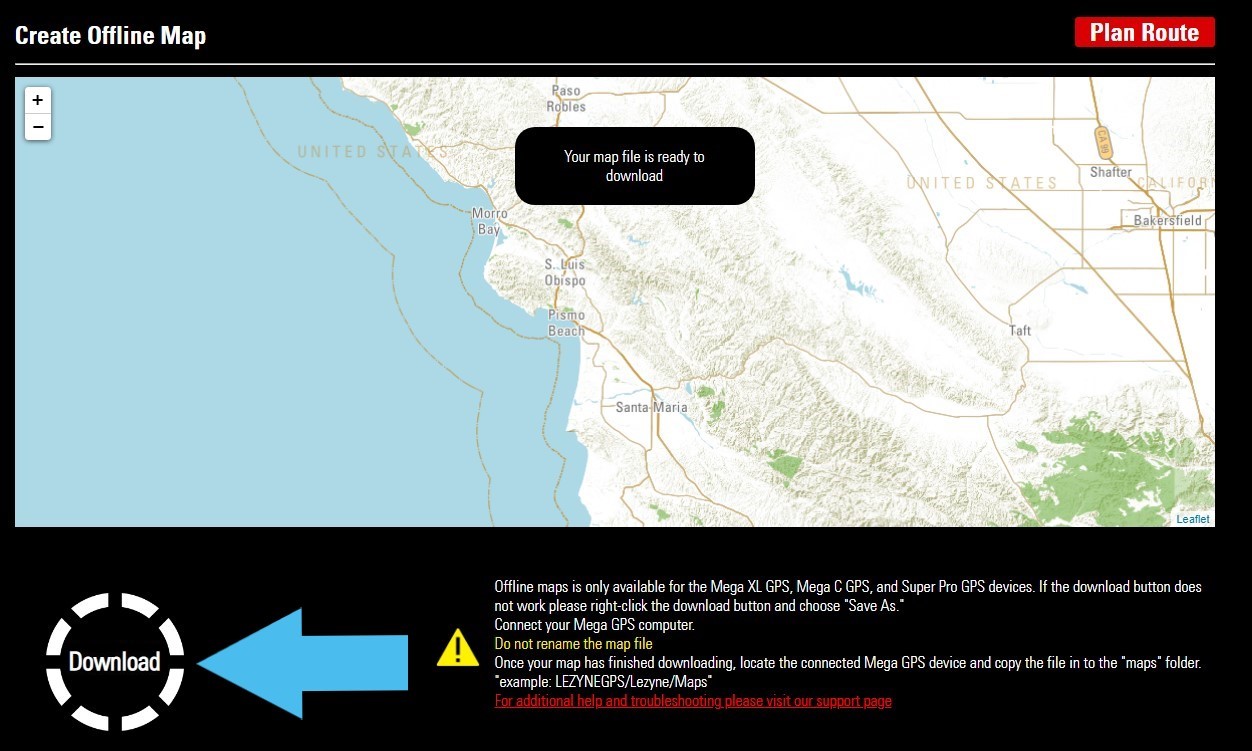 Connect your Lezyne GPS to the computer.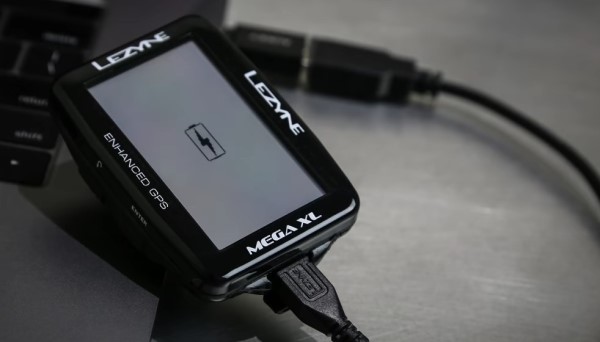 Locate the file on your computer.

Copy the map file from your computer folder to the GPS device's folder called Maps.

The file should be shown in the Maps folder on the GPS. Do not rename the file

Once that transfer is complete, you will be able to see the map on the mapping screen on your device (as long as you're within the area of the map and the device has a GPS signal).
Mirroring Offline Maps from the GPS Device to the Ally+ App
After you have downloaded an Offline Map to the GPS device, you can download the same Offline Map to the Ally+ app.
Open your GPS Ally+ app, and make sure you're connected to your GPS.

Go to the Navigation section of the Ally+ app.
| | |
| --- | --- |
| iPhone | Android |
For iPhone, click on the gear icon to select Offline Maps. For Android, select the 3-dot menu at the top right.
| | |
| --- | --- |
| In the Offline Maps list, you can see the map listed as Not available for routing. This is because the map is on the GPS device, but not in the app. | |
| | |
| --- | --- |
| | Click on the map in the list and select Download routing data. |
| | |
| --- | --- |
| The Offline Map will begin generating, and then downloading | |
When complete, the list will show a phone icon above the GPS icon.

Note: the file size of the map on the app is significantly larger than the size of the map file on the GPS.
If you have any questions or problems using offline maps, please submit a request for help from our Support Team.