Replacing or updating the chuck on your Lezyne pump is easy. Our High Pressure hoses have been the same since their introduction. This allows you the flexibility to use any of our chucks, like the ABS-1 Pro or Dual Valve chuck, on your pump no matter the year. You only have to make sure you match HP to HP or HV to HV.
Remove the old chuck by unthreading the hose nut, and pulling the chuck out of the hose. You might need to apply some twist as you pull, as the hose barbs are supposed to make it difficult to slide out of the hose.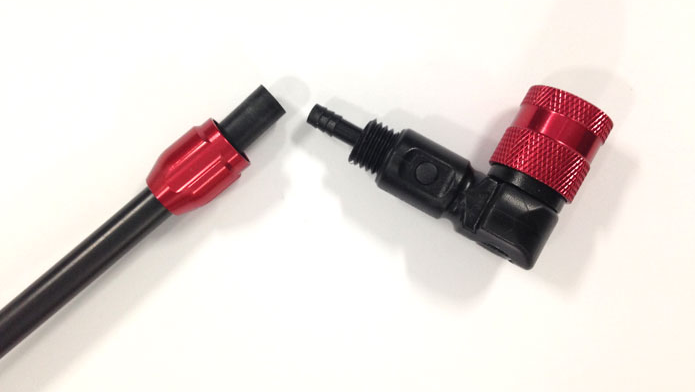 You can then insert the hose barb from the replacement chuck into the hose.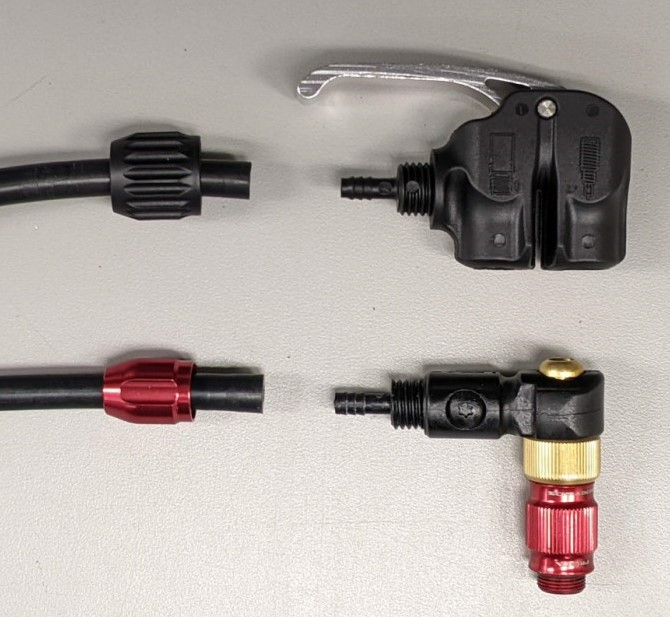 Fully insert the chuck hose barb into the hose, and leave no gap
Thread down the hose nut, and make sure there is no gap here as well. PRO tip: a light swipe of denatured alcohol on the hose will make it easier to tighten the nut over the hose.

Your new chuck is now ready for use!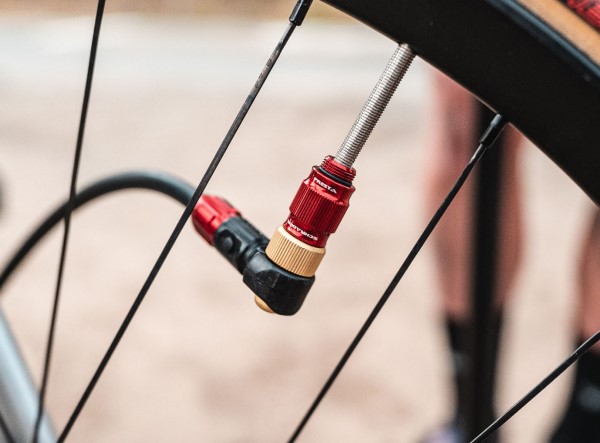 Note: If you are coming from a Flip Chuck and Swivel, this video will help you remove your old swivel from your hose.