As explained in our article on the history of our chucks, our pumps' hose specs have been the same since their introduction. This allows you the flexibility to use any of our chucks on your pump no matter the year; you only have to make sure you match HP to HP or HV to HV.
In the event that your chuck needs to be replaced or you wish to upgrade, follow these simple steps to swap in your new ABS-2 or ABS-1 Pro chuck.
1. Slide the compression nut onto the hose with the threads facing the end that the chuck will attach to.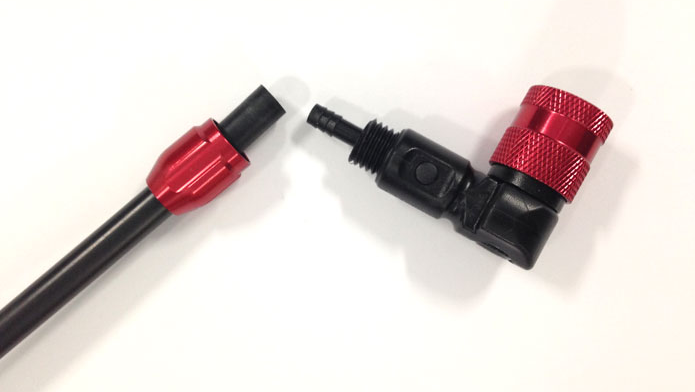 2. Insert the barb of the chuck into the hose.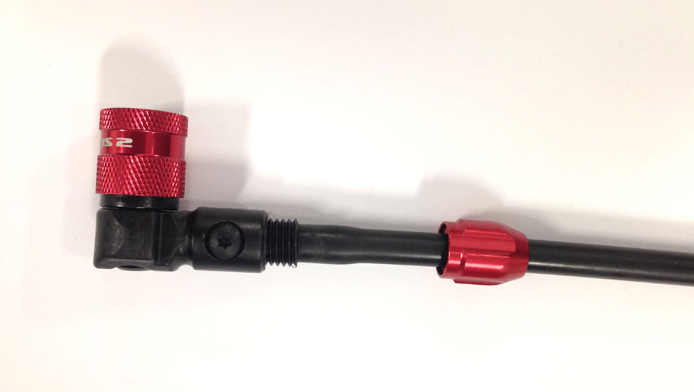 3. Slide the compression nut up the hose and thread it onto the chuck.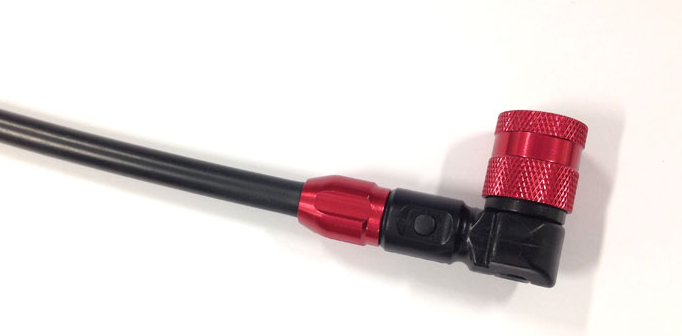 Your new chuck is now ready for use!
Note: If you are coming from a Flip Chuck and Swivel, this video will help you remove your old swivel from your hose.