We offer a number of different gauge options on our website. If you want to upgrade your 2.5" gauge to a digital gauge, we offer that here, or if you have an old pump that's no longer reading correctly, we offer replacement high pressure, 3.5" high pressure, high volume, or Travel gauge as well.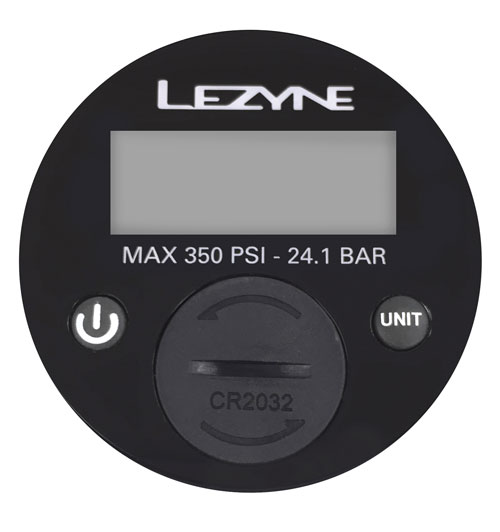 The installation is fairly straight forward, but it usually requires destroying the old gauge to remove it. The gauge threads in, but to get enough purchase to back it out, you'll have to remove the lens on the gauge. It's illustrated in this video...
Other things to note are...
Most of our gauges no longer have the black ring Zak points out in the video, so you may not see that.
If you're removing a digital gauge, you can just take the battery cover off to get purchase.
A 3.5" high-pressure gauge is the same process. You just pop the lens off and bend the dial up to get a good grip on it.
If the tip of the old gauge breaks off in the hole, you can tap a 1/4" flathead screwdriver into the plastic tip with a hammer, and then gently unscrew it from the base.
If you feel the need to chase the threads in the base, it's M8 x 0.75 on the 2.5" HP, the HV, the Travel, and the digital gauges. The 3.5" gauge is M12 x 1.0.